The Jagoe Construction Process
Posted by Nikki Davis on Friday, April 28, 2023 at 2:52:54 PM
By Nikki Davis / April 28, 2023
Comment
GUEST ARTICLE BY SLOANE HAYHURST OF JAGOE HOMES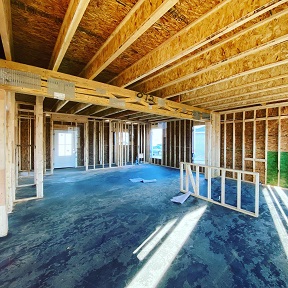 The construction process! What happens next:
-At this point, you have some interest in new construction, right? So, let's get your first appointment scheduled.
-If you are working with a realtor, be sure to schedule your appointment through them. That will ensure you work with the New Home Consultant here at Jagoe Homes that Nikki works with the most.
-Many buyers choose us because of our 3-4 month build time – We have a process that has proven to work time and time again. From the Amish framing our homes to the relationships we have with our suppliers. Many clients also choose us because of our family-friendly communities. Like I said before, I built with Jagoe Homes before I started my career here and I have never felt this sense of community until I moved to the community I live in now. Another reason would be Energy efficiency and quality. We are building your home 38% more energy efficient than standard new homes.
-At your first appointment, Nikki and I are going to dive into the pain points in your current living situation, what you have seen on the market, and compare to other builders. We will also create a dream home list and what you want in your next home.
-We will review communities, floorplans, and homesites and then tour. We talk about everything Jagoe Homes and new construction and even financing. I have a banking background so this is fun for me! It's also personal for you so I want to establish that trust with you first thing.
-Once we have established those three selections we will sign a preliminary agreement. Why this is so important is we are a builder that locks in your pricing. That is something you want to ask when you are doing your research on other builders. We also lock down your homesite. We collect a refundable $500 good faith deposit at this time as well. I will also set you up with a home estimate tool so you can see pricing and really get a good idea of what the total investment will be for your new home prior to Design.
-I will remain your advisor through the entire construction process however you will spend time with the Design team. So don't think that you have gotten rid of me just yet!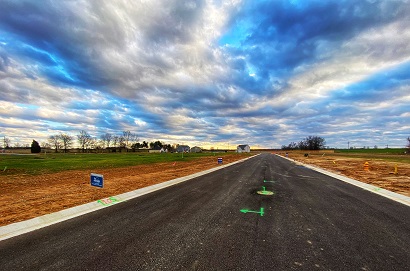 - Next, I will schedule your first meeting with Design. Our new beautiful Design Studio is located at the McCutchan Trace community in Mccutchanville. You will pull samples and piece your home together with our Design team. We provide you with our proven performers. Your home will include beautiful energy-efficient materials already; however you may request design features outside of those selections. I have seen clients build a beautiful home and not add any additional selections and also build a truly luxurious custom home. We do both, and both are OK. We have grown tremendously over the years. It's so important to be on top of the latest designs and most energy-efficient materials. We are not the same builder we were 10 years ago, 2 years ago, and even 6 months ago.
- Once you have finished with Design, we will request your final plans. This will trigger our FDA meeting. This is our pre-construction meeting before we release your home for construction. We all meet to review plans, sign off on final purchase documents and collect the minimum deposit required by your lender.
- The most exciting part is seeing us break ground right?! Well, that is what you will see next however we are ordering all of the materials to build your home behind the scenes. We are also scheduling out the build schedule with our subcontractors. We have this down to a science! In most cases we will have your home framed in a day! One thing I will share with you that I hear often and what I witnessed myself through my build. People who do not frequent the build as much as someone who may visit every day has a better experience. New construction can be ugly. You may see a soda can or dust, or dirt… maybe you don't see anything change from the day before. That may discourage you. The construction process from start to finish may be an emotional experience so if you have any concerns, please bring that to Nikki, the design coordinator or my attention.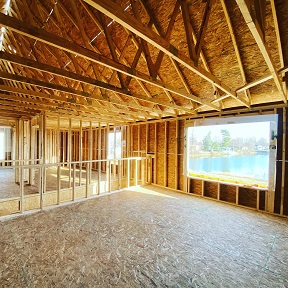 - Next, you will meet onsite with the superintendent after the plumbing and electrical are installed. They are the experts at this point and can answer all of your structural questions in detail. You will walk the home and review all of the electrical placements.
- When your home is far enough along we will start locking the doors. At that time if you would like to visit your home just give me a call.
- Home orientation. You will be contacted by our closing team to schedule your home orientation as your home nears completion. This meeting is scheduled throughout the week and usually takes about 2 hours. It is more than just a walk-through. You'll get to see how things work so we will need your undivided attention. Anything you see during the orientation that does not meet our quality standards will be fixed, and on closing day you'll have a chance to confirm the completion of these items.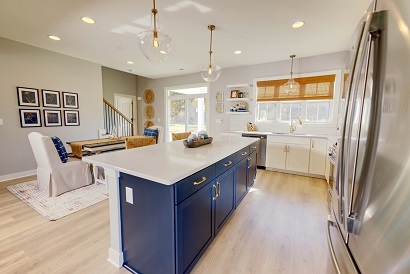 -Closing day! The most exciting day right!? All kinds of emotions!! Well, you will receive your keys to your new home and we will transfer the ownership of your new Jagoe Home to you.
So, if you would like to learn more about any part of this process, please reach out to me or Nikki so we can work together as a team to improve your life!