Relocating to Evansville, IN: Tips for a Smooth Transition
Posted by Nikki Davis on Tuesday, August 1, 2023 at 9:08:38 AM
By Nikki Davis / August 1, 2023
Comment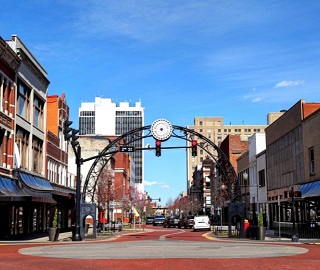 Moving to a new city can be an exciting but challenging adventure. If you're considering relocating to Evansville, Indiana, you're in for a treat. Known for its friendly residents, picturesque riverfront, and vibrant arts scene, Evansville offers a blend of small-town charm and modern amenities. To ensure a smooth transition, we've compiled a list of essential tips to help you settle into your new home with ease. Let's dive in!
Research the Neighborhoods:
Evansville boasts a variety of neighborhoods, each with its own unique character and amenities. Take the time to research the different areas to find the one that best suits your lifestyle and preferences. Whether you're looking for a family-friendly suburb or a lively downtown atmosphere, exploring the neighborhoods will help you make an informed decision.
Visit Before You Move:
Whenever possible, plan a visit to Evansville before your official move. This will give you a chance to get a feel for the city, explore the neighborhoods, and experience the local culture firsthand. During your visit, make sure to connect with locals, visit popular spots, and seek out potential networking opportunities.
Cost of Living and Budgeting:
Understanding the cost of living in Evansville is crucial for planning your relocation. The city is generally more affordable than many larger metropolitan areas, but it's still essential to budget wisely. Take into account housing, utilities, transportation, groceries, and any other necessary expenses. Creating a budget will help you manage your finances effectively after the move.
Employment Opportunities:
If you're moving to Evansville for work, congratulations! If not, make sure to research local job opportunities in your field. The city has a diverse economy with strong sectors in healthcare, manufacturing, and education. Networking and connecting with local professional groups can help you in your job search.
Utilize Professional Moving Services:
Relocating can be a daunting task, so consider hiring professional moving services to make the process easier. Look for reputable moving companies with positive reviews and get estimates from multiple sources to find the best fit for your needs.
Local Government and Utilities:
Once you've settled on a neighborhood, familiarize yourself with the local government services and utility providers. Visit the city's official website for information on trash pickup schedules, water and electricity providers, and other essential services.
Register Your Vehicle and Obtain an Indiana Driver's License:
If you're moving from another state, you'll need to update your vehicle registration and obtain an Indiana driver's license. Visit the Indiana Bureau of Motor Vehicles (BMV) website for information on the necessary documents and procedures.
Embrace the Local Culture:
Evansville has a rich cultural scene with numerous art galleries, museums, and performing arts venues. Embrace the local culture by attending events, festivals, and community gatherings. This will not only help you feel more at home but also introduce you to like-minded individuals.
Explore Outdoor Activities:
Take advantage of Evansville's beautiful surroundings and outdoor activities. The city offers numerous parks, hiking trails, and opportunities for water sports along the Ohio River. Enjoying the outdoors is a fantastic way to meet people and integrate into the community.
Join Community Groups and Clubs:
One of the best ways to make new friends and connections is by joining community groups or clubs that align with your interests. Whether it's a sports team, hobby club, or volunteering organization, engaging in local activities will help you build a social network in no time.
Relocating to Evansville, Indiana, can be a rewarding experience, thanks to its warm community, diverse cultural offerings, and affordable living. By researching the neighborhoods, planning your budget, and embracing the local culture, you'll soon feel right at home. Remember, taking the time to explore the city and connect with others will be key to a successful transition. Welcome to Evansville, and best of luck on your new adventure!