First time home buyer tips from a mortgage broker and real estate investor
Posted by Nikki Davis on Wednesday, April 26, 2023 at 9:18:24 AM
By Nikki Davis / April 26, 2023
Comment
GUEST ARTICLE BY CALEB PATTON, Loan Officer- TRH Mortgage, Owner- Legacy Properties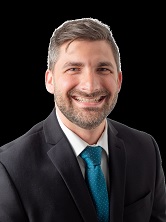 There are many considerations when becoming a first-time home buyer. Getting started can often be paralyzing. Buying a home is the largest investment that most of us will ever make in our lives. As a result, this can cause more anxiety than most other decisions we face. Knowledge can truly be power, relieving a great deal of the anxiety associated with buying your first home. If we can better understand how to get started, we can overcome that fear and make the incredible privilege of home ownership a reality.

Over the years, I have had the personal opportunity to buy/sell/invest in many properties. Professionally, I have had the incredible privilege of helping hundreds of clients do the same. I consider the lessons I have learned to be gifts and find it a stewardship to pass on some of the key takeaways that I believe to be of utmost importance to those considering buying their first home.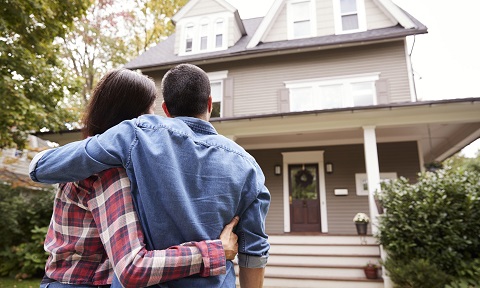 1. Understand homeownership is a privilege.
a. Perspective can be everything. Understanding that owning a home is a privilege can give the needed perspective to have the endurance, appreciation and willingness to seek out expert advice.
2. Get an expert.
a. You can navigate your way through a real estate transaction on your own. But, let me ask you a couple of questions; would you handle your own medical diagnosis? Do you personally manage the mix of your 401K investments? The reason is because you understand the gravity of the consequences of getting each of those respective decisions wrong. The same is true with real estate. Buying and selling a home can be a nuanced process that requires knowledge and experience and many relationships with other industry experts. Doing this not only eases a transaction to close, but in such a way that it is a pleasant experience and does not leave you financially compromised.
b. Take away: Seek out a licensed mortgage professional and licensed real estate agent. Ask your trusted contacts who have been on this journey to share who they have worked with, and why they appreciated who they chose.
3. Get your finances in order.
a. Speaking of finding a licensed mortgage professional, there are many financial considerations that you may need to work on before you are qualified to buy a home. This includes your credit score, work history, debt to income ratio (gross monthly income/monthly expenses on credit report), income type (salary/commission/self-employed/etc.), down payment funds and the source of those funds. Again, this is where things can start to feel overwhelming. I encourage you to find a great licensed mortgage professional to diagnose and determine where you stand in the pre-approval process. If you are not ready, that is ok!! Do not be discouraged! Ask for a detailed step-by-step plan on how to reach your goals. No one is often ready for the larger moves in life without preparation. Before going to college, we go to high school. Before getting married, we must mature. Thus, before buying a home, you need to establish yourself financially. It does not happen overnight or by accident, so remember that it might take some work and sacrifice to make it happen. If you are ready to buy now, you should still decide on things such as your timeline, budget, neighborhood preferences, house layout, style, etc. The latter few parts of that plan fall under the leadership and guidance of a great realtor, which we will cover in a moment.
b. Next you need to set budget. Making sure that you can not only get pre-approved for the mortgage, but that you can afford the payment is paramount. Take the time to go through your monthly expenses and let that guide you on how much you would like your housing payment to be. Then, ask your licensed mortgage professional what price point you should be looking to stick to. If you pick a price point before knowing the monthly cost, you will potentially talk yourself into justifying a monthly payment that you may later regret - or even worse, cannot afford.
4. Get a licensed Real Estate agent.
a. There are many factors that go into finding a great agent to help you with your first home purchase. Experience, communication and even personality are all examples I have heard over the years. There are so many components to buying a home and no two instances will be the same. This is why you should look for a professional to help guide you, as they are versed in the process and know exactly what to watch out for.
There are many more topics that would be beneficial to discuss. If you have the right team, both in the financial and real estate worlds behind you, all those topics will be covered by them. Everyone is only as good as those around them, so choose your team wisely. 😊