Exploring Nature's Pathways: Top Walking, Running, and Bike Trails in the surrounding area Part 1
Posted by Nikki Davis on Saturday, June 24, 2023 at 8:16:17 PM
By Nikki Davis / June 24, 2023
Comment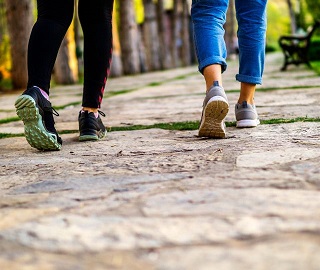 Evansville and Newburgh, located in the scenic state of Indiana, offer a plethora of opportunities for outdoor enthusiasts to embrace nature's beauty while engaging in healthy activities. With an abundance of walking, running, and biking trails, these vibrant communities provide residents and visitors with well-maintained pathways that showcase the region's natural wonders. In this blog, we will highlight some of the top trails in Evansville and Newburgh, inviting you to embark on an adventure and discover the charm of these picturesque destinations.
Pigeon Creek Greenway Passage:
Situated along the tranquil banks of Pigeon Creek, the Pigeon Creek Greenway Passage offers a delightful route for walking, running, or cycling. This paved trail meanders through lush greenery, showcasing native flora and fauna. With multiple access points, it provides a convenient and scenic pathway for exercise, leisurely strolls, or picnics by the creek.
Ohio River Greenway:
The Ohio River Greenway trail system presents an excellent opportunity to explore the riverfront and its surrounding landscapes. This trail connects Evansville and Newburgh, offering stunning views of the mighty Ohio River along the way. With its well-maintained paths, benches, and interpretive signage, the Ohio River Greenway is perfect for walking, running, or biking while immersing yourself in the region's history and natural beauty.
Wesselman Woods Nature Preserve:
For those seeking a more immersive nature experience, the Wesselman Woods Nature Preserve provides an enchanting escape. Nestled within the city limits of Evansville, this 200-acre preserve offers a series of well-marked trails that wind through mature woodlands and tranquil wetlands. As you explore this natural oasis, keep an eye out for a variety of bird species, including migratory birds, and enjoy the serenity that surrounds you.
Friedman Park:
Located in Newburgh, Friedman Park is a recreational gem that boasts an extensive trail system suitable for all skill levels. Whether you prefer a leisurely stroll or a brisk run, this park offers diverse trail options to cater to your fitness needs. Spanning over 2 miles, the trails guide you through scenic landscapes, picturesque ponds, and rolling meadows, making Friedman Park a fantastic destination for outdoor enthusiasts of all ages.
Angel Mounds State Historic Site:
History buffs and nature lovers alike will find solace in the trails of Angel Mounds State Historic Site. This fascinating archaeological site, once home to a Mississippian Native American settlement, offers interpretive trails that wind through reconstructed earthwork mounds and picturesque woodland. Walking or running through these trails provides an opportunity to immerse yourself in the rich history and culture of the region while surrounded by serene natural beauty.
Evansville and Newburgh, Indiana, present an array of walking, running, and biking trails that cater to outdoor enthusiasts of all levels. From the serene paths along Pigeon Creek and the captivating Ohio River Greenway to the immersive experiences at Wesselman Woods Nature Preserve and Angel Mounds State Historic Site, these trails invite you to connect with nature, revitalize your spirit, and discover the beauty of the region. So grab your sneakers, bike, or hiking boots, and embark on an adventure through these remarkable trails, enjoying the best of what Evansville and Newburgh have to offer.