Exercising Your Military Benefits When Buying a Home: A Guide to Maximize Your Opportunities
Posted by Nikki Davis on Tuesday, June 13, 2023 at 9:52:50 AM
By Nikki Davis / June 13, 2023
Comment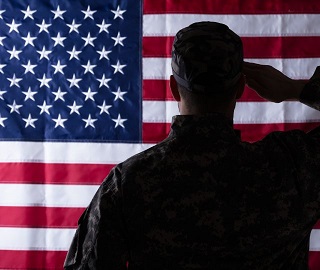 For individuals who have served in the military, the benefits and opportunities offered can extend far beyond their active duty years. One significant advantage is the ability to access various benefits and programs designed to support veterans and service members in achieving homeownership. Leveraging these military benefits can make a substantial difference in the home buying process, providing financial advantages and additional resources. In this blog post, we will explore some key ways to exercise your military benefits when buying a home, helping you maximize your opportunities.
Utilize the VA Home Loan Program:
One of the most significant military benefits available to veterans is the VA Home Loan program. The Department of Veterans Affairs (VA) offers mortgage loan options exclusively for active-duty military personnel, veterans, and eligible surviving spouses. VA loans typically offer more favorable terms than conventional loans, including lower interest rates, no down payment requirement (in most cases), and no private mortgage insurance (PMI). By taking advantage of this program, you can secure a home loan with attractive terms, making homeownership more affordable and accessible.
Understand the VA Loan Process:
To fully exercise your VA home loan benefit, it is crucial to understand the loan process and requirements. Familiarize yourself with the eligibility criteria, such as minimum service requirements and certificate of eligibility (COE). The COE confirms your eligibility for a VA loan and can be obtained through the VA or your lender. Additionally, be aware of the specific property requirements and appraisal process associated with VA loans. By being well-informed, you can navigate the process smoothly and make informed decisions throughout your homebuying journey.
Leverage Housing Assistance Programs:
In addition to the VA Home Loan program, various housing assistance programs are available to support veterans and service members in their homebuying endeavors. For instance, the VA's Specially Adapted Housing (SAH) and the Department of Housing and Urban Development's (HUD) Veterans Affairs Supportive Housing (VASH) program provide specialized housing options for disabled veterans and homeless veterans, respectively. Explore these programs to determine if you qualify for any additional support beyond traditional mortgage options.
Take Advantage of Tax Benefits:
Several tax benefits are available to military personnel and veterans when purchasing a home. The Mortgage Credit Certificate (MCC) program, for example, allows eligible individuals to claim a portion of their mortgage interest as a tax credit. This credit can significantly reduce your tax liability, providing additional financial relief. Additionally, some states offer property tax exemptions or reductions for veterans. Research the tax benefits specific to your location to ensure you are taking full advantage of the incentives available to you.
Seek Expert Guidance:
Navigating the homebuying process can be complex, especially when considering military benefits and programs. To ensure you make informed decisions and maximize your opportunities, it is essential to seek expert guidance. Reach out to VA-approved lenders who have experience working with military borrowers and understand the intricacies of VA loans. Additionally, consider consulting with a real estate agent who specializes in serving military clients. These professionals can provide valuable insights and help you navigate the unique aspects of buying a home using military benefits.
To that regard, I CANNOT wait to help pair you with my favorite military loan lender Clint Bender! I am also thrilled to remind you also that I am National Association of Realtors Military Relocation Professional trained AND offer the Military On the Move rebate incentive program to all qualifying service people!
By leveraging your military benefits when buying a home, you can seize opportunities that make a significant impact on your homeownership journey. The VA Home Loan program, housing assistance programs, tax benefits, and expert guidance are all valuable resources at your disposal. Understanding and utilizing these benefits will not only make the process more affordable and accessible but also honor your service by providing the support you deserve. Embrace the advantages available to you and embark on the path to homeownership with confidence, knowing that your military benefits are working in your favor.