Breaking Down Common Building Misconceptions
Posted by Nikki Davis on Tuesday, May 9, 2023 at 3:18:16 PM
By Nikki Davis / May 9, 2023
Comment
GUEST ARTICLE BY SLOANE HAYHURST OF JAGOE HOMES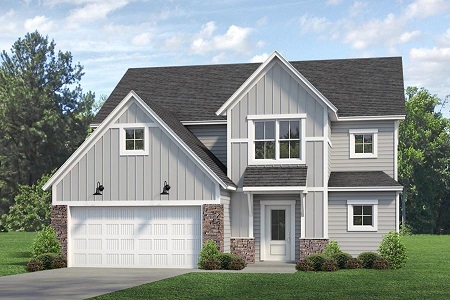 MISCONCEPTION: Buy a lot to build later: Jagoe Homes is the builder from start to finish. The price of your homesite is built into the price of your home build in most cases. So once you have determined your favorite floorplan and homesite, we start the process.
MISCONCEPTION: New homes are more expensive than older homes: While new homes can be more expensive than older homes in some areas, this isn't always the case. In some markets, new homes can be more affordable than older homes due to factors such as supply and demand.
MISCONCEPTION: Building is overwhelming: With the right builder and planning, the process can be streamlined and stress-free. We have a process that has proven to work and our goal is to make this as least overwhelming as possible.
MISCONCEPTION: All new homes come with a warranty: While many new homes come with a warranty, not all builders offer the same level of coverage. It's important to review the warranty in detail to understand what is and isn't covered. There are 3 levels to the 2-10 warranty we partner with on top of simply working with a family owned business, and we are in the top tier and have received many awards for it.
MISCONCEPTION: You have to have a construction loan: Not when building in one of our communities! We finance the build for you.
MISCONCEPTION: You have to put down a lot of money: No way! Depending on the loan program, location and other factors, you can simply build a home with minimal funds down up front.
MISCONCEPTION: First time homebuyers can't build: This really depends on your financial scenario. What I have seen is many first-time homebuyers do not have a down payment. That is ok! We have several opportunities for you to become a brand you Jagoe homeowner. We build in USDA eligible communities. That is a rural housing area. FHA with a minimum of 3.5% down. VA - $0 money down.
MISCONCEPTION: You will save money on your new build if you don't bring a realtor: That is not the case. We welcome realtor referrals and It does not cost the client when their realtor has referred them.
MISCONCEPTION: All upgrades add value: While additional investments can make a home more appealing, not all necessarily add value. It's important to consider the potential return on investment before splurging on high-end features.
MISCONCEPTION: My homesite looks small: Visiting your home once the foundation is poured... This is very common! When you visit your homesite after the foundation is complete it appears to be really small. Once the walls are formed and everything starts to fill in. Your home will be just as imagined.
MISCONCEPTION: The model home is the standard for all homes: Model homes are designed to showcase the builder's Design features and may include additional investments and features that are not included in the base price. It's important to review the standard features list and discuss any additional options with the builder to ensure that the final product meets your expectations.
WHAT'S THE DIFFERENCE? New home consultant's vs salesperson: Yes I am in Sales. Sales is a noble career. There are salespeople out there that give people like me a bad rep. I strive to deliver a unique and unrivaled experience. It must make sense for my clients to build before moving forward and a lot of times it doesn't. That is what I am here to help you discover.
MISCONCEPTION: Jagoe Homes are not custom: Yes, you customize your home from flooring to brick. Your home needs to be a reflection of your style. I personally believe that. We want you to love your home inside and out and if that means moving a wall or adding a room addition, we will.
MISCONCEPTION: Jagoe Homes doesn't build basements: Yes, we sure do! If you are looking to build a home on a basement in one of our communities, you will need to select a homesite that requires one due to the topography of the land. If it makes sense to have one, then we want to do that for structural and cost reasons.
MISCONCEPTION: Building takes a year or longer: Our current build time is 90-120 days!
MISCONCEPTION: All new homes are built to the same standard: One of the biggest misconceptions is that all new homes are built to the same standard. In reality, there can be a wide range of quality when it comes to new home construction, and it's important to research the builder and their reputation before making a purchase. There is a state code. You will have certainty when building a new home, however we as a builder go above and beyond code in many scenarios. That's insulation, to hurricane clips to the studs we use in our framing.